Start the new year 2023 full of verve. On board of our ships enjoyment and best live music are in the foreground. Enjoy culinary delights at their best, a menu by Patrick Fürst at hood level.
Evening cruise on the "big" Danube with one of our ships
Swinging dance music from our live bands
Enjoy fireworks from the open deck
Transmission of the Pummerin and the Danube Waltz
Sparkling aperitif, exquisite gala buffet incl. Midnight snack and New Year's bakery
GALA MENU
Apero
Wagyu Beef / Stone Shrimp / Ponzu
Foie gras / raspberry / Pietmont hazelnuts
Scallop / Potatoes / Perigord truffle
Saddle of venison / chestnuts / black currant
Ganache of Valrhona Gianduja / Mango / Coconut
Petit fours
NEW YEAR'S MIDNIGHT SNACK
Goulash soup
Mini liver cheese with mustard and horseradish
Wachauer Laberl
Vegetarian menu possible with advance booking
Wine accompaniment optionally available on board (surcharge € 20,00)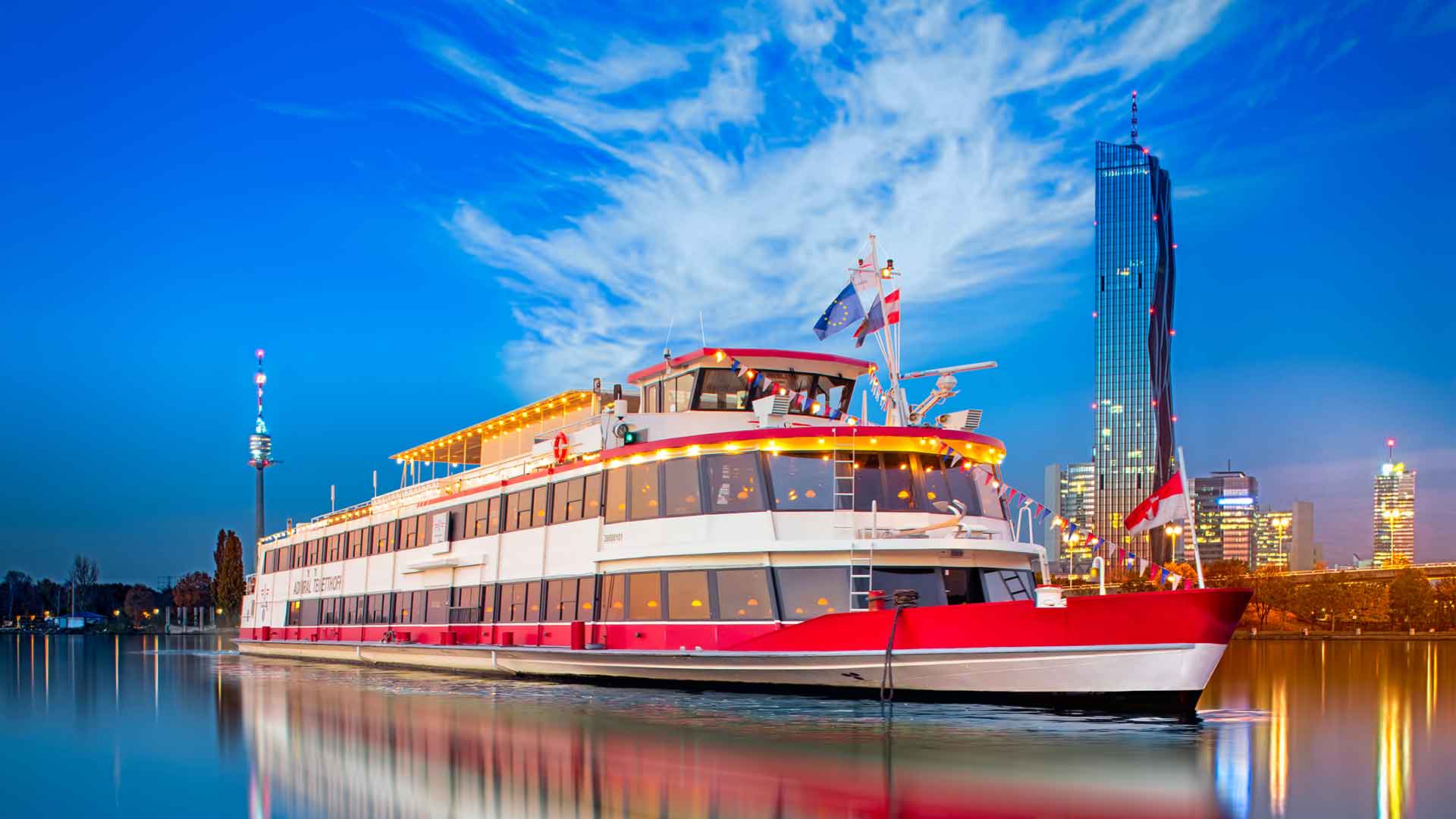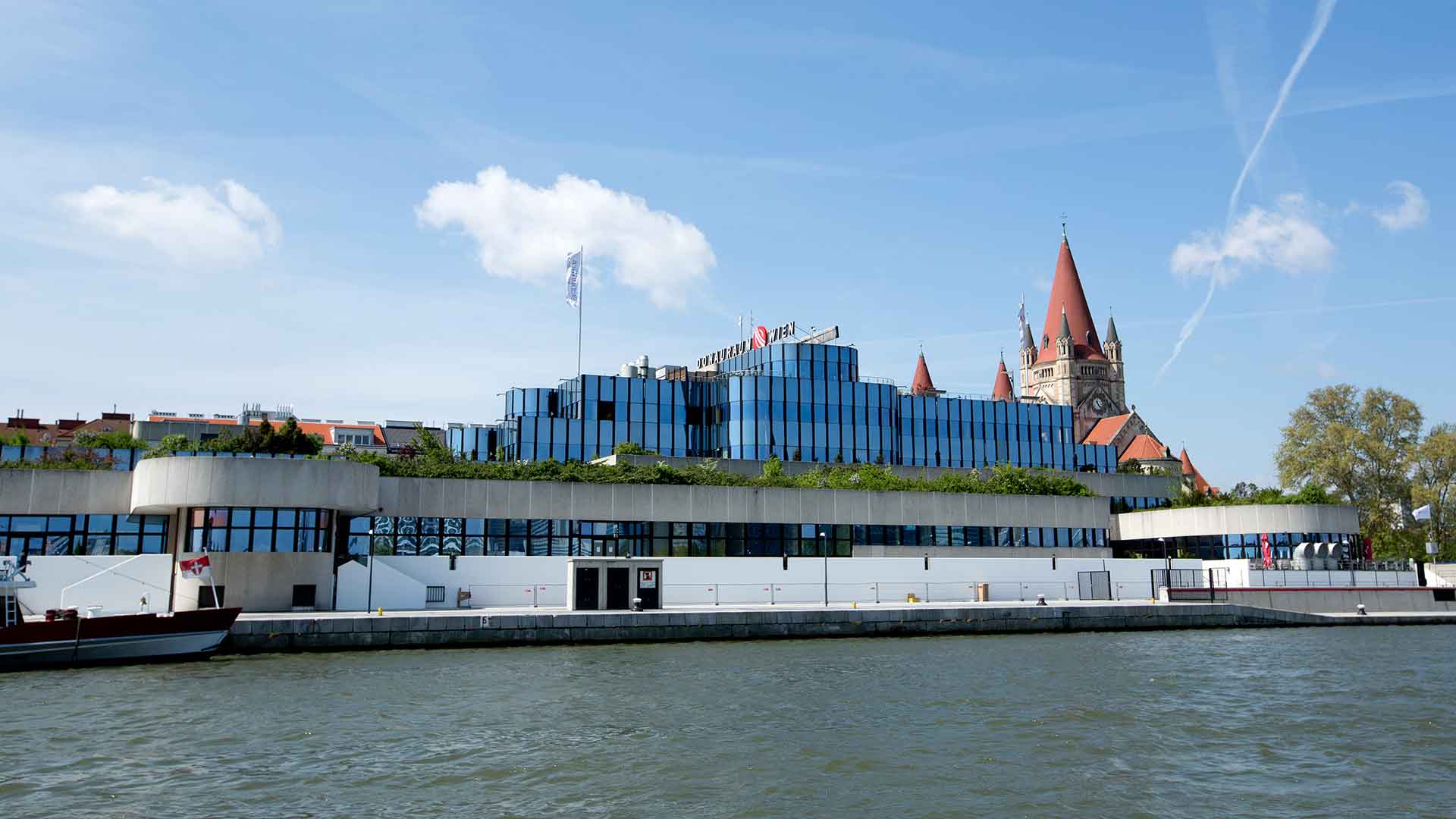 The tour starts at the Ship station Vienna / Reichsbrücke at Handelskai and leads upstream towards the Greifenstein lock. Afterwards you will turn around and arrive back at the pier Vienna / Reichsbrücke.
We show you the "modern Vienna" with the skyline of the Danube plateau, the Danube Tower and the Millennium Tower as well as the areas around Korneuburg and Klosterneuburg.