Combined ticket
Ship + Captain's Menu
Combine the boat trip through the Wachau with an inexpensive culinary combination ticket. Discover the Wachau landscape from board and enjoy a seasonal menu.
3-course seasonal menu (extra menu for children!)
A glass of Wachau wine (1/8 l)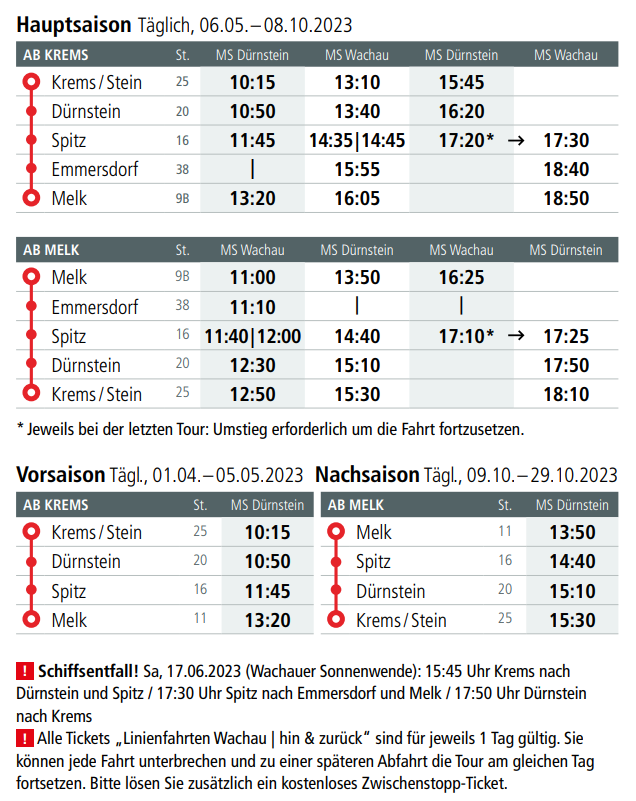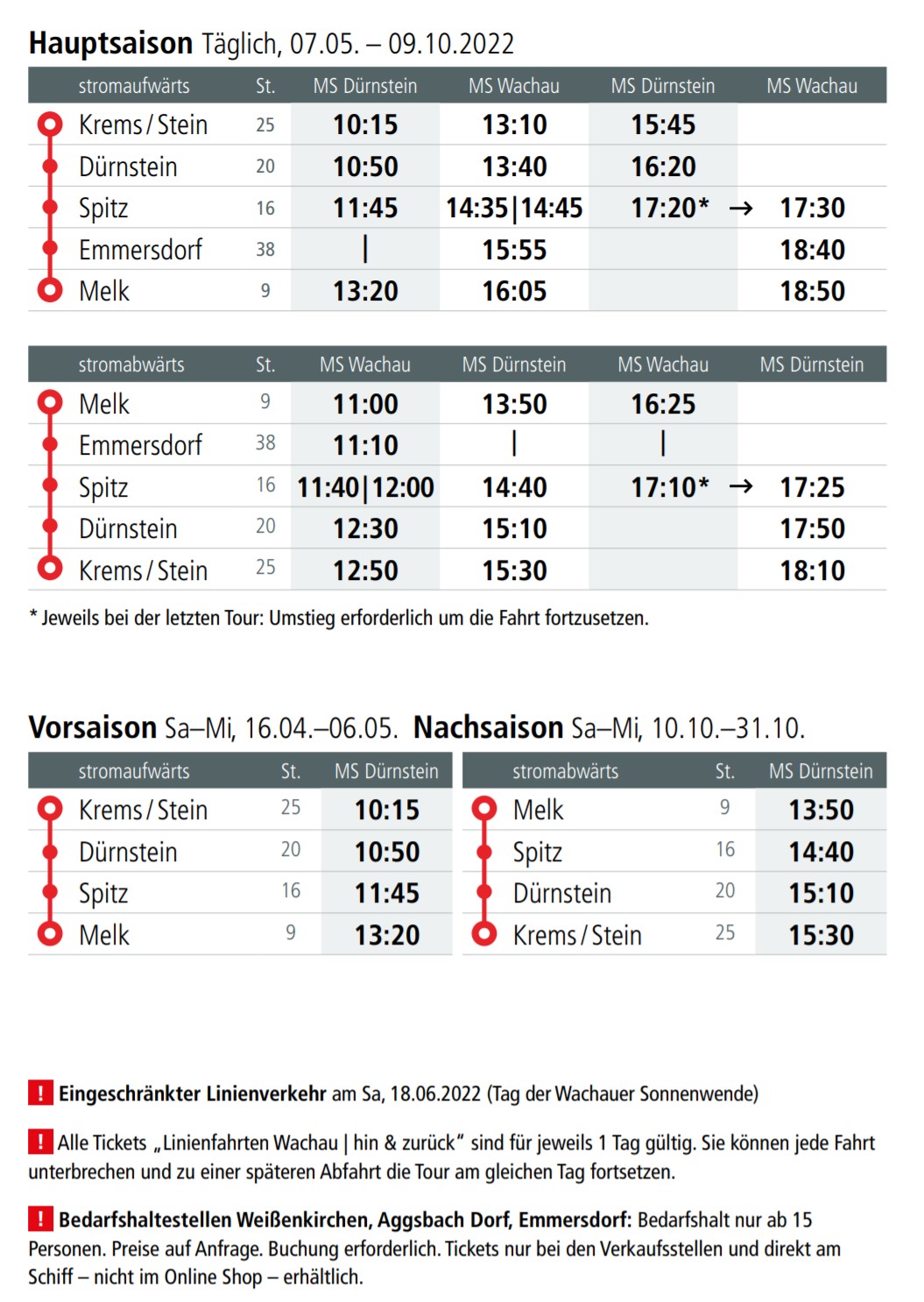 Captain's menu
SUMMERMENU
Adults including 1/8 l wine
Truffled Corn-Veloute'
with crispy walnut-bread-chips
Coq au Vin with wild Mushroom Gnocchi, cime di rape and crispy Onions
Farmers Cheese-Lime-Mousse with stewed Apricots and Lemon-Sorbet
Children without drink
Soup with sliced pancakes
Schnitzel / french fries / ketchup
Mixed ice cream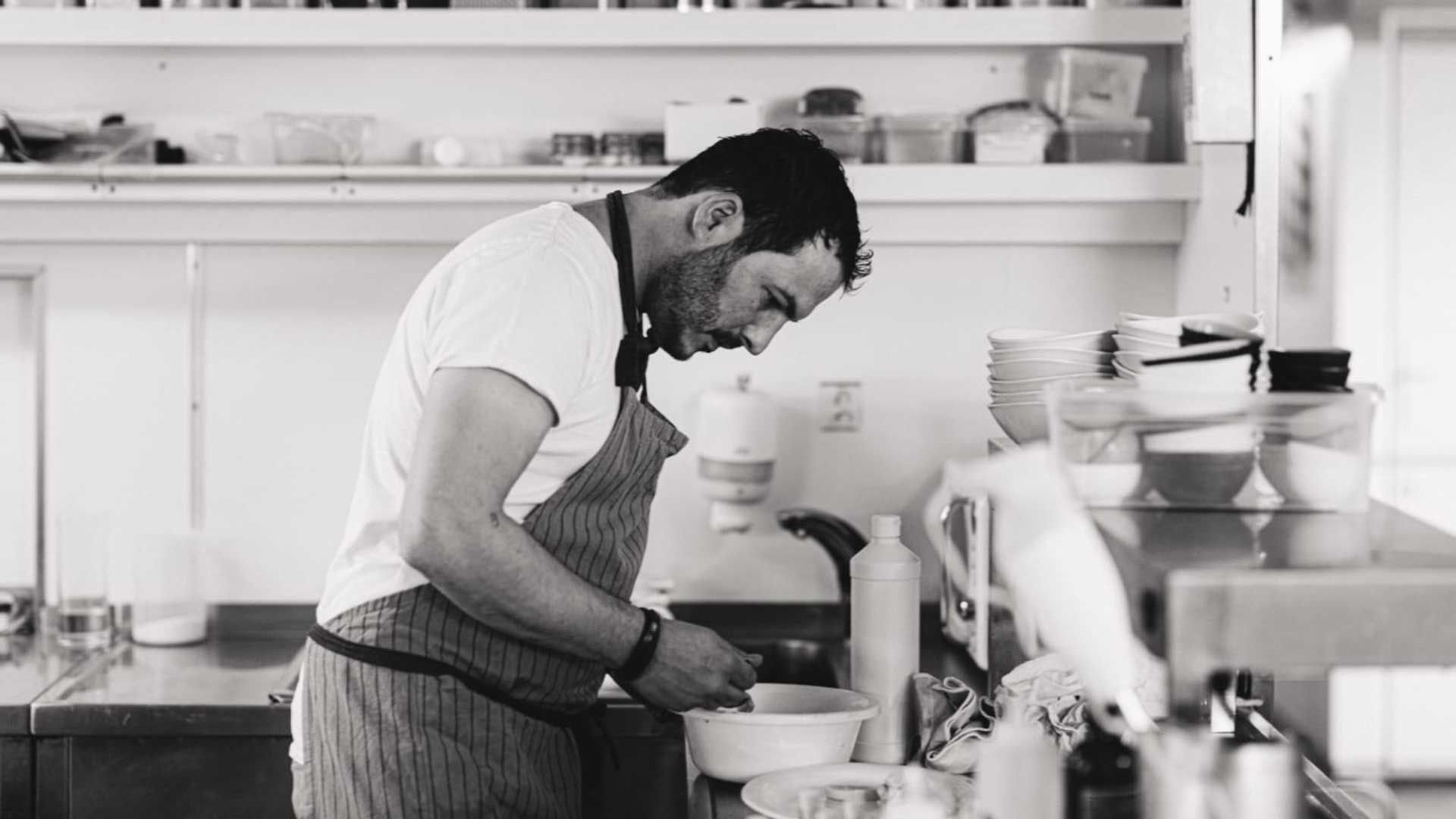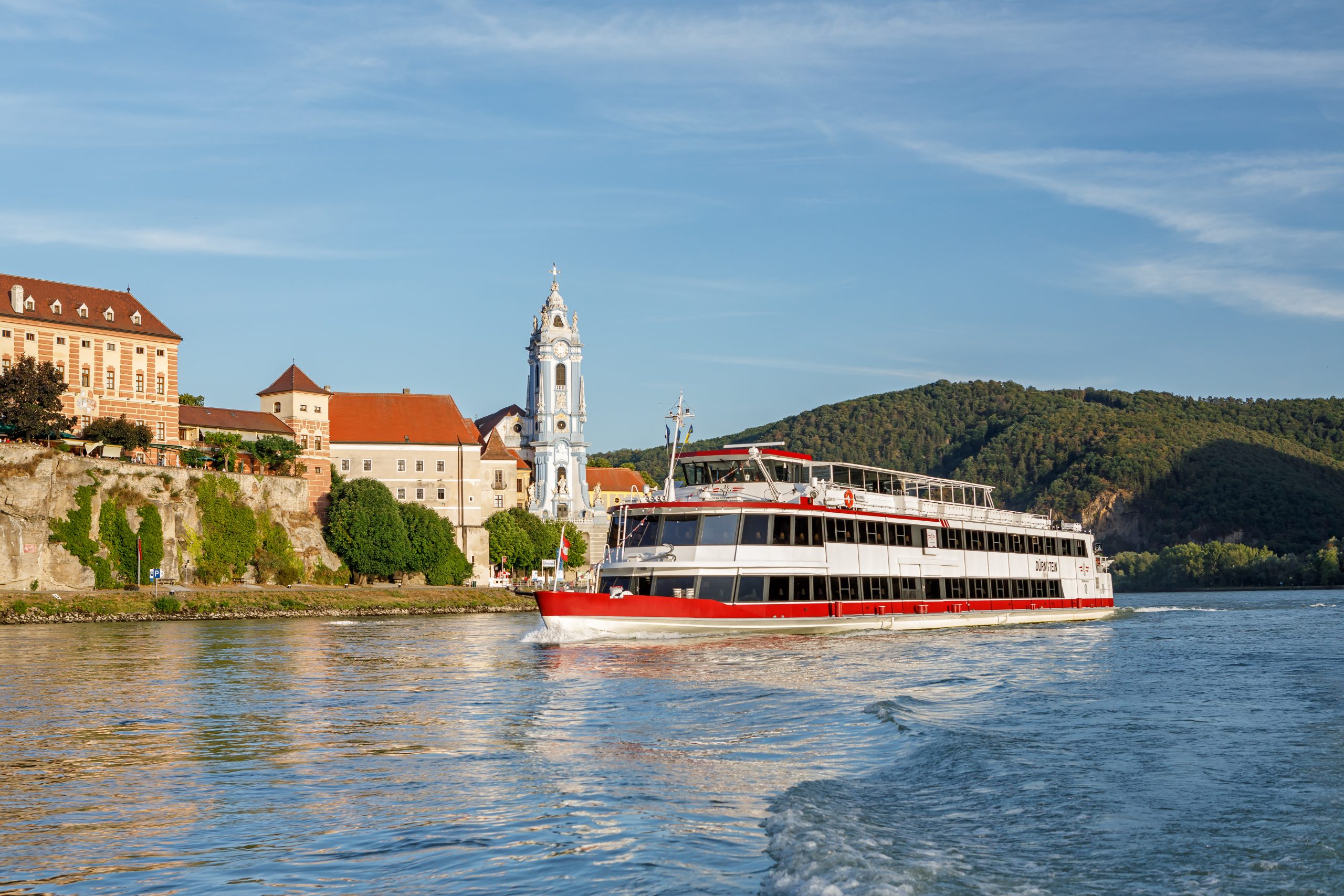 landing piers
Schifffahrt- & Welterbezentrum Krems / Stein
3500 Krems / Stein, Welterbeplatz 1
krems@ddsg-blue-danube.at
landing piers
Melk / Hafenspitz
IMPORTANT QUESTIONS
Here you will find the answers to important questions about our sightseeing cruises in the Wachau.
Where can I buy tickets?
Tickets are available at our landing piers in Vienna and in the Wachau. You can also conveniently purchase your tickets via the online shop and print them out at home as Print @ Hometickets.
personally | at all ticket counters in Vienna or Wachau
in the online shop | https://shop.ddsg-blue-danube.at
by email | info@ddsg-blue-danube.at
by phone | +43 1 588 80
Can I take my bike on board?
Transport as part of the Wachau Sightseeing Cruises possible for an additional charge of € 2.00.
Discounts
children
0–9 years free of charge
10–15 years 50% discount
Schoolchildren, students, military and civil servants (only with ID)
20% discount
Seniors
60plus: 20% discount Sunday – Friday (from 60 years or with a pensioner ID)
groups
10% discount from 20 people
Tour guides free, every 21st person free
Children's groups from 10 people
50% discount, 1 accompanying person free of charge for every 10 students
Are the ships wheelchair accessible?
Wheelchairs must be registered for all journeys. You can find information on wheelchair-accessible ships and moorings under the following link and in the folder "People with special needs".
In the case of boat trips with included bus transfers, transport for wheelchair users is unfortunately not possible.
Smoking on board?
The restaurant area is a smoke-free zone for all boat trips. Smoking is possible on the sun deck.
Table reservations
Table reservations for group bookings and menu orders possible. Otherwise free choice of seats.
Cancellation conditions
Sightseeing Cruises Vienna
free up to 2 weeks prior to departure
20% up to 24 hours before departure
50% from 24 hours before departure
100% no-show
Can I take dogs on board?
Dogs travel with us for free. However, a muzzle and leash are essential! Unfortunately, dogs cannot be transported on boat trips with included bus transfers.