Sightseeing Cruises Vienna
Discover the Danube metropolis on board of the
MS Wien
Relax on board and look at the passing shore landscape and sights such as the Danube Tower, Millennium Tower, Ringturm, Spittelau district heating plant, Urania observatory and much more!
Food freshly prepared on board
Enjoy Vienna from a different perspective
Experience the seasons on the ship
Schedule Grand Danube River Cruise
01.04. – 29.10.2023, daily
Schiffsentfall! Entfall Strecke A und B am 02.09.2023 um 14:00 - 17:20 Uhr
12:30 Uhr
ab Wien / Reichsbrücke
13:50 an Wien / Schwedenplatz
01.04.2023 - 29.10.2023 täglich
12:30 Uhr
ab Wien / Reichsbrücke
15:55 an Wien / Reichsbrücke
01.04.2023 - 29.10.2023 täglich
16:00 Uhr
ab Wien / Reichsbrücke
17:20 an Wien / Schwedenplatz
01.04.2023 - 29.10.2023 täglich
Grande Danube River Cruise on the danube canal and on the danube river
You can enjoy the danube river and the danube canal on board of the MS Wien
Experience Vienna from the water
Enjoy a cruise on board while our captains take care of your safety on board
Restaurant on board
Let yourself in our Viennese on-board restaurants – under the direction of Roman Loos – indulge in culinary delights. We offer you a varied range of food and drinks at moderate prices. The dishes are freshly prepared on board and the schnitzel is knocked, breaded and deep-fried directly at our restaurant.
Sightseeing
At any time of the year you have the opportunity to let the shores pass by in a relaxed way
€ 28,00 / per person
Grande Danube River Cruise (Route

A

or

B

)
€ 39,00 / pro person
Grande Danube River Cruise (Route

A

+

B

or

B

+

A

)
Half Route, Duration Route A: 2 hours, Route B: 1,5 hours
Round Trip, Duration: 3,5 hours
Onboard catering Loos Restaurant on board
Announcements explanations of the main attractions
Children: 0-9 years: free | 10-15 years: -50% discount
Senior:inside: 20% discount | Monday to Friday
Groups: 10% discount from 20 persons Tour guide:in free of charge, every 21st person free of charge
People with disabilities: 20% discount (only with ID)
also for 1 accompanying person
Route map
Route A
The tour starts at the ship station Vienna / City at Schwedenplatz and leads past the observatory Urania, through the "green Vienna" with the forests of the Prater. After the Freudenau lock, the ship drives along the Danube Island, passes a granary that has been converted into a hotel and the Ernst Happel Stadium to Reichsbrücke station
Route map
Route B
Starting at Reichsbrücke station we will show you "modern Vienna" with the Skyline of the Donauplatte, the Danube Tower and the Millennium Tower. We reach the Nussdorf lock system via Danube Canal, where you can experience "historical Vienna" and interesting architecture: The tour ends in the city center of Vienna at Schwedenplatz station .
Combi tickets
Combine your boat trip with an additional offer at sensational prices!
starting € 37,20 per person
SHIP + SCHNITZEL
Viennese escalope of pork with parsley potatoes freshly prepared on board.
starting € 37,20 per person
SHIP + APPLE STRUDEL
Apple strudel with whipped cream + hot drink of your choice in addition to the boat trip.
landing piers
Shipstation Vienna / City
Schwedenplatz
Shipstation Vienna / City
1010 Vienna
Franz-Josefs Kai 2
U1, U4 | Metro station "Schwedenplatz"
underground car park
landing piers
Schifffahrtszentrum
Vienna / Reichsbrücke
Schifffahrtszentrum
1020 Vienna
Handelskai 265
U1 | Underground station "Vorgartenstraße"
Paid APCOA parking lot
Experience Vienna by boat!
A boat trip is always exciting and varied. Whether during a lock process or while driving. Our captains ensure that your tour runs smoothly.

As one of the most livable cities in the world, Vienna is always worth a visit. For tourists as well as for locals who want to enjoy the view from the water. I am pleased to be able to look after you safely on board of our ships.
Matthias Krista
captain, DDSG Blue Danube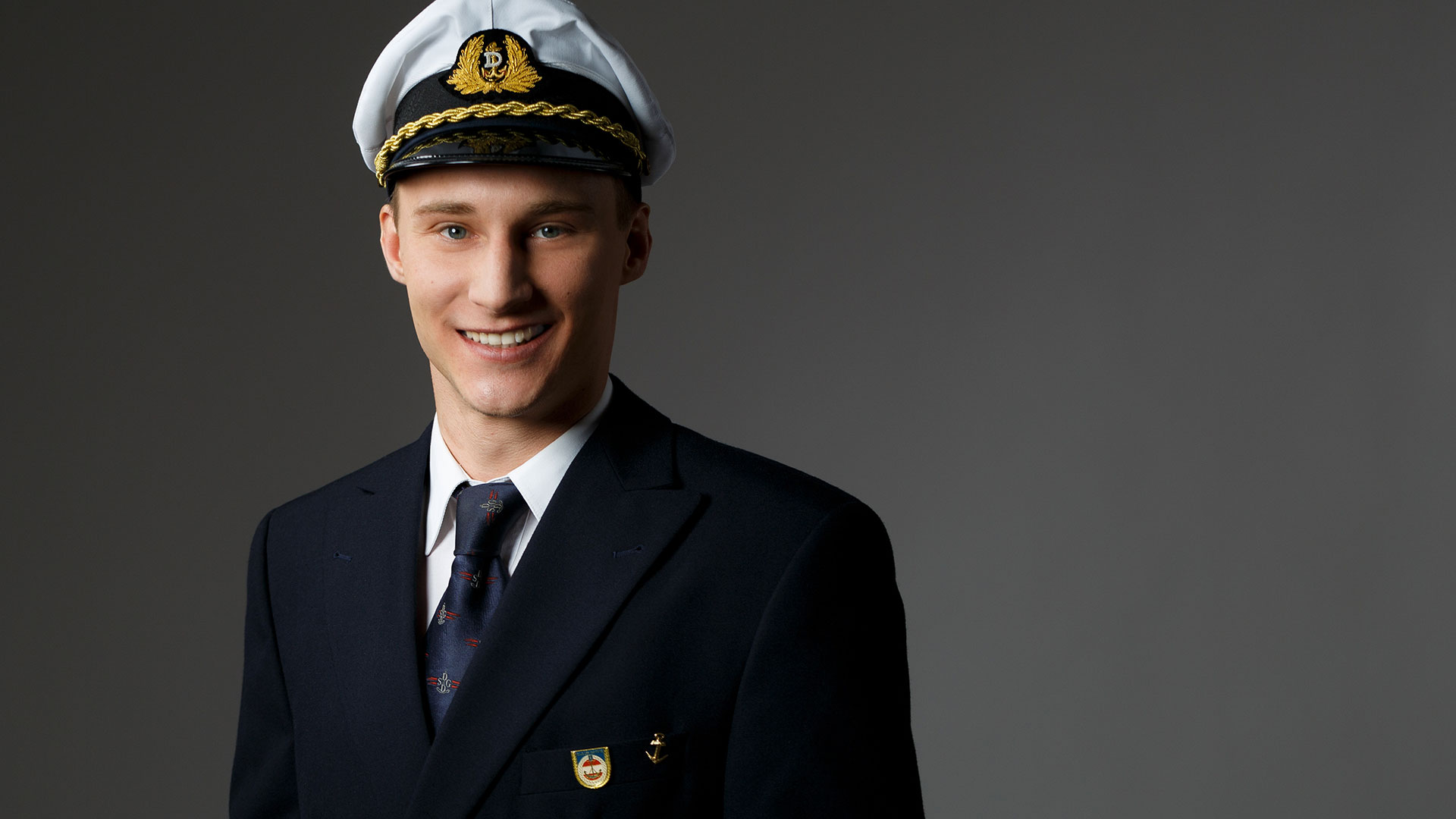 IMPORTANT QUESTIONS
Here you will find the answers to important questions about our cruises in Vienna.
Where can I buy tickets?
Tickets are available at our landing piers in Vienna and in the Wachau. You can also conveniently purchase your tickets via the online shop and print them out at home as Print @ Hometickets.
personally | at all ticket counters in Vienna or Wachau
in the online shop | https://shop.ddsg-blue-danube.at
by email | info@ddsg-blue-danube.at
by phone | +43 1 588 80
Can I take my bike on board?
It is not possible to transport bicycles on our ships in Vienna
Is there food on board?
All of our ships see themselves as floating restaurants. In Vienna, the Roman Loos company can pamper you with Viennese delicacies. Please choose from our extensive food and drink menu.
Are your ships air-conditioned?
The temperatures on our ships are always pleasant. Our ships are equipped with air conditioning.
Discounts
children
0–9 years free of charge
10–15 years 50% discount
Seniors
60plus: 20% reduction Mon-Fri (from 60 years or with a pensioner ID)
groups
10% discount from 20 people
Tour guides free, every 21st person free
Are the ships wheelchair accessible?
Wheelchairs must be registered for all journeys. You can find information on wheelchair-accessible ships and moorings under the following link and in the folder "People with special needs".
In the case of boat trips with included bus transfers, transport for wheelchair users is unfortunately not possible.
Smoking on board?
The restaurant area is a smoke-free zone for all boat trips. Smoking is possible on the sun deck.
Table reservations
Table reservations for group bookings and menu orders possible. Otherwise free choice of seats.
Cancellation conditions
Sightseeing Cruises Vienna
free up to 2 weeks prior to departure
20% up to 24 hours before departure
50% from 24 hours before departure
100% no-show
Can I take dogs on board?
Dogs travel with us for free. However, a muzzle and leash are essential! Unfortunately, dogs cannot be transported on boat trips with included bus transfers.
Discover the "Queen among Europe's rivers" with the DDSG Blue Danube. The Danube is the most sung about river, it crosses a world cultural heritage, glides majestically between vineyards, breaks through rock massifs, offers imaginative views and a lot of variety. For the curious and first-time visitors as well as for "repeat offenders" and connoisseurs.