Start the new year 2023 full of verve. The exclusive New Year's Eve dinner by the water.
Spend New Year's Eve with a cruise in the center of Vienna.
Sparkling aperitif, 5-course gala menu, New Year's bakery
Elegantly loungy saxophone music by Barbara Paierl, with well-known songs from pop, swing, soul and funk
After the boat ride, walk to Stephansplatz (5 minutes) and listen to the Pummerin live. The bell rings only on special occasions – with exactly twelve chimes it rings in the new year.
GALA MENU
APERITIF
Rosé sparkling wine with raspberries
APPETIZERS FROM THE BUFFET
The best of salmon: in lime-brine pickle; souffled in puff pastry; smoked with organic pepper;
Spicy tartare with coriander and shallots
Poultry cocktail with guinea fowl breast, wild herb salad and Thai asparagus
SOUP
Consommé with chard slices
MAIN DISH
Roasted veal back steak
with oven vegetables and potato gratin with rosemary
DESSERTS FROM THE BUFFET
Fine dessert variations
Cheese delicacies from the board with fig mustard pretzel pastry and nut bread
Vegetarian menu possible with advance booking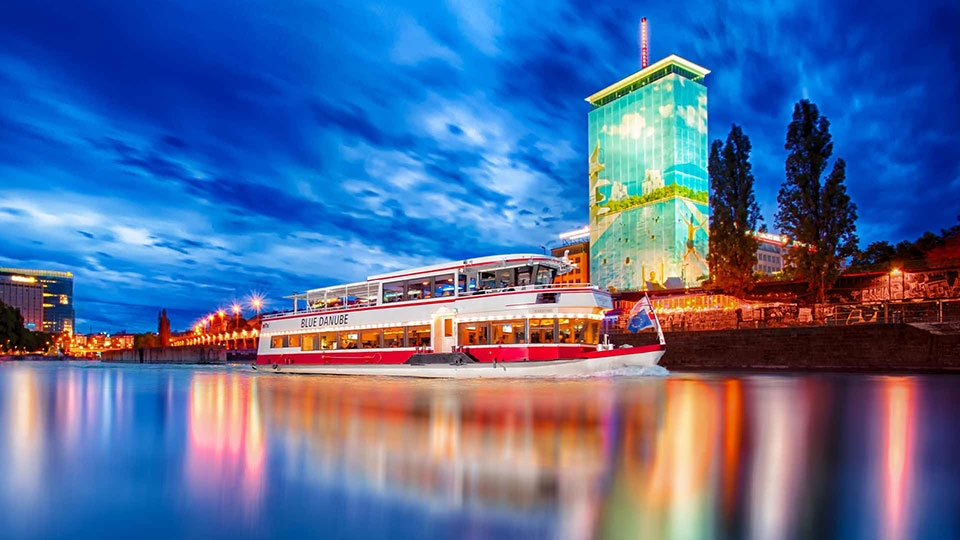 CATERING
Maia & Roman Loos catering establishments
Let the gastronomic offer spoil you with culinary delights.
You can reach the on-board catering for questions about the gastronomic service at: 0699 113 415 92 | donauschiffe.at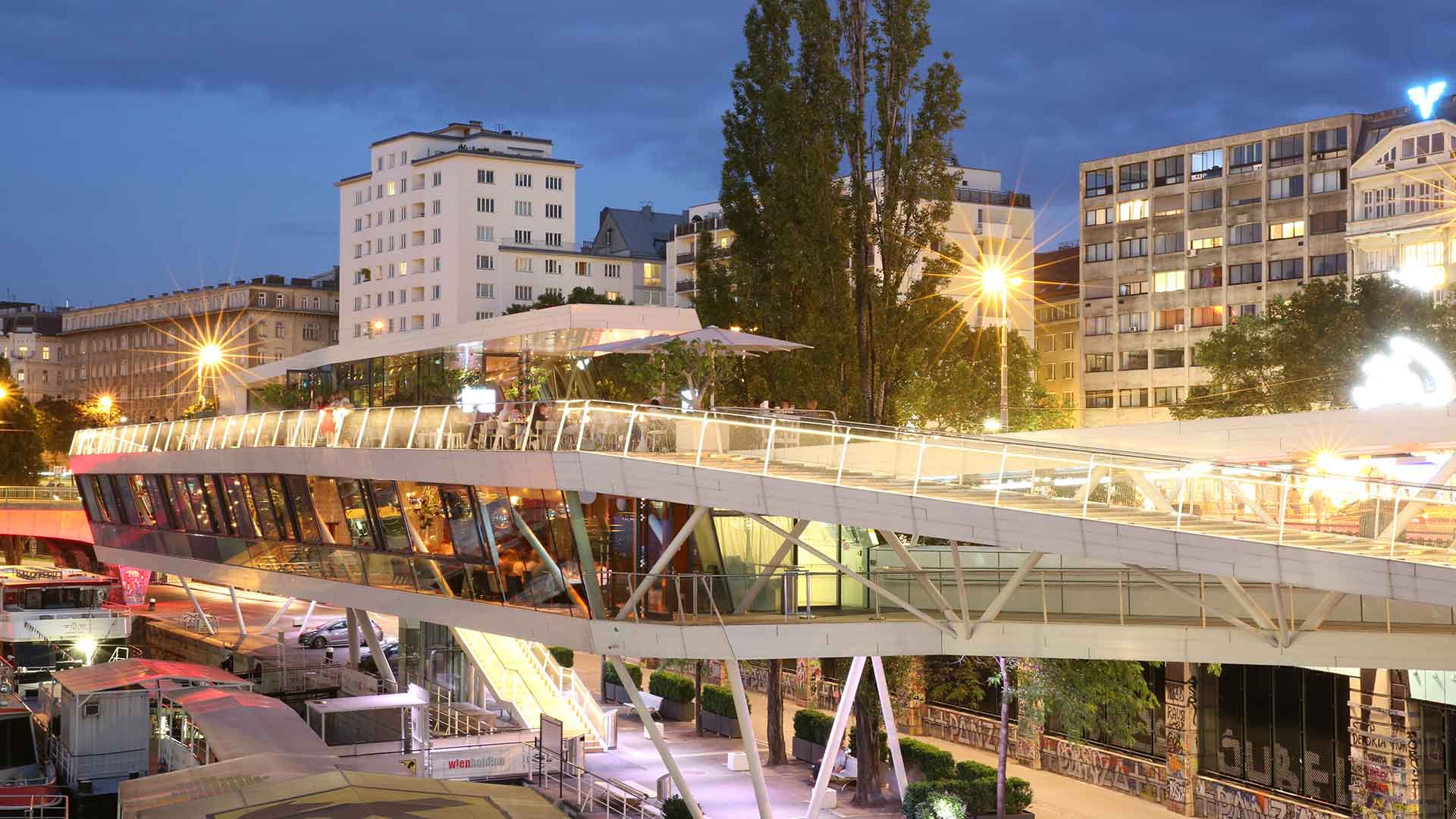 The tour starts at the Ship station Vienna / City at Schwedenplatz and leads upstream in the direction of the Nussdorf lock. Afterwards you will turn around and arrive back at the pier Vienna / Schwedenplatz.