Combined ticket
Ship + captain menu
Combine the boat trip through the Wachau with an inexpensive culinary combination ticket. Discover the Wachau landscape from on board and enjoy a seasonal menu.
3-course seasonal menu (extra menu for children!)
A glass of Wachau wine (1/8 l)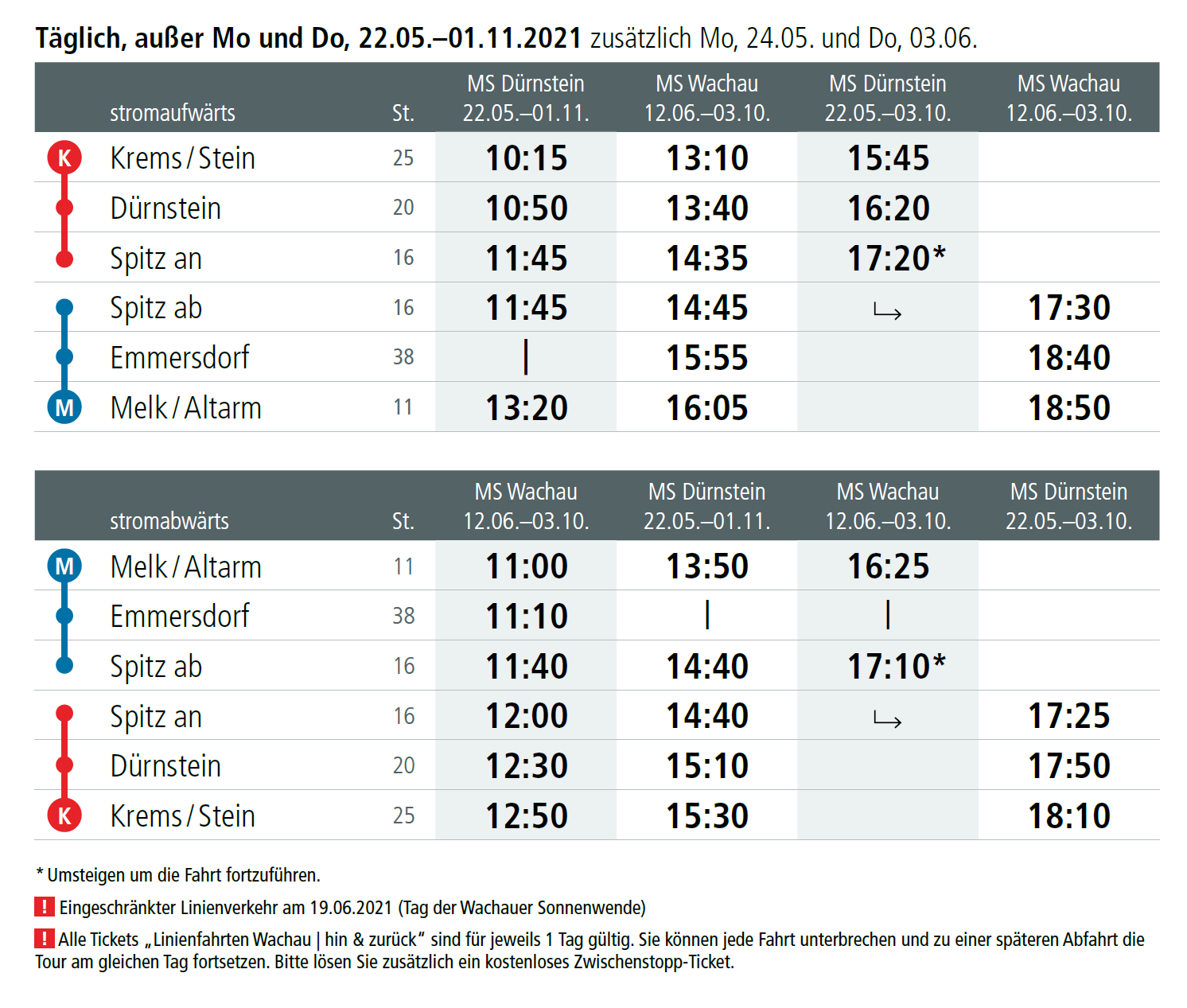 Great Wachau shipping
Line K + M | back and forth
Incl. Cruise

Incl. 3-course seasonal menu (extra menu for children!)

Incl. A glass of Wachau wine (1/8 l)

Children 10-15 years € 25.00
Great Wachau shipping
Line K + M | simple
Incl. Cruise

Incl. 3-course seasonal menu (extra menu for children!)

Incl. A glass of Wachau wine (1/8 l)

Children 10-15 years € 23.00
Captain menu
Adults including 1/8 l wine
Celery Riesling foam soup with baked nut bread sheets
Venison butter schnitzel with chanterelles, fried onions and beetroot salad
Curd cheese nougat dumplings with nut butter crumbs, amaretto curls and vanilla ice cream
Children without a drink

Deep fry soup
Kinderschnitzl / french fries / ketchup
Mixed ice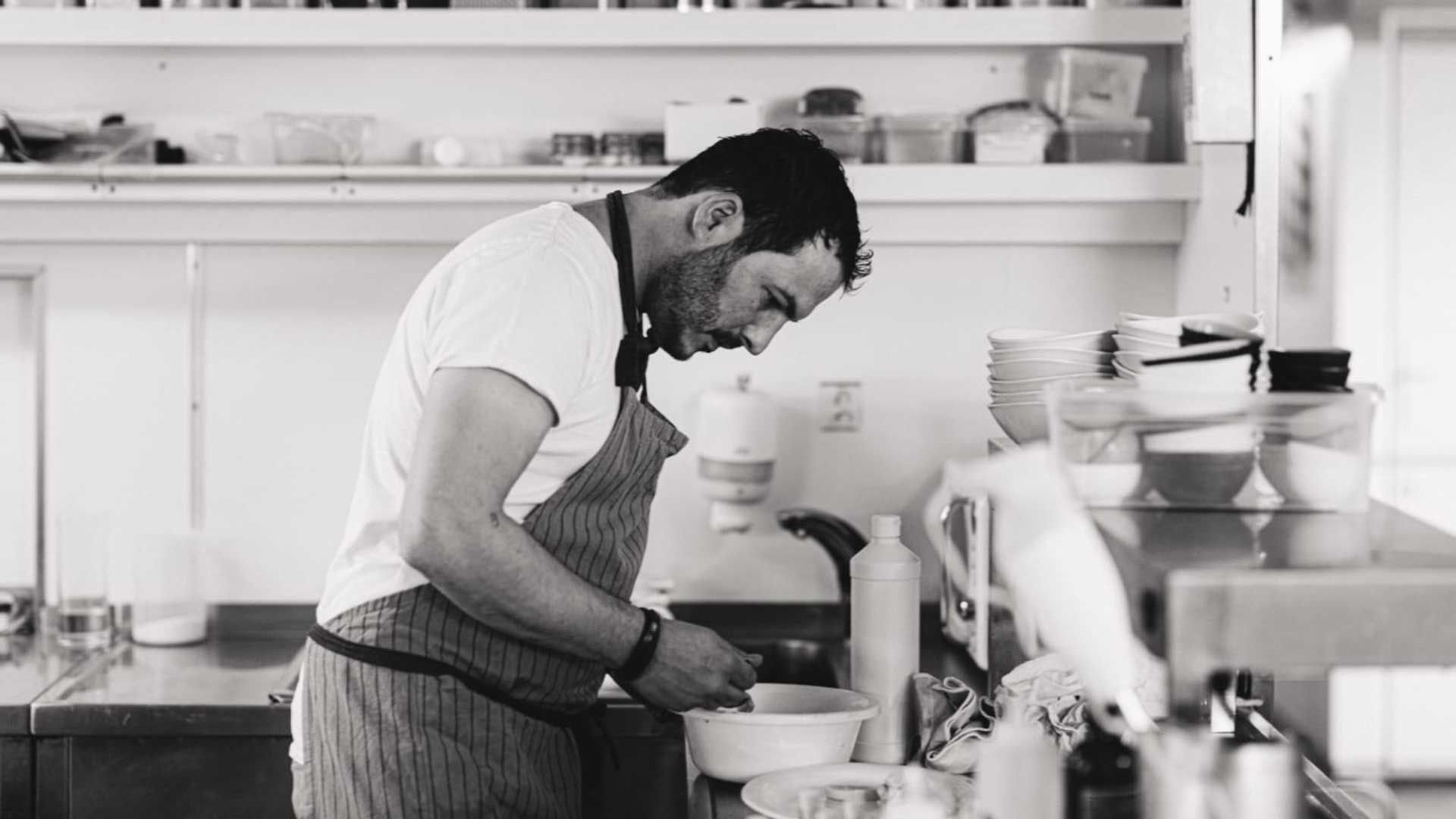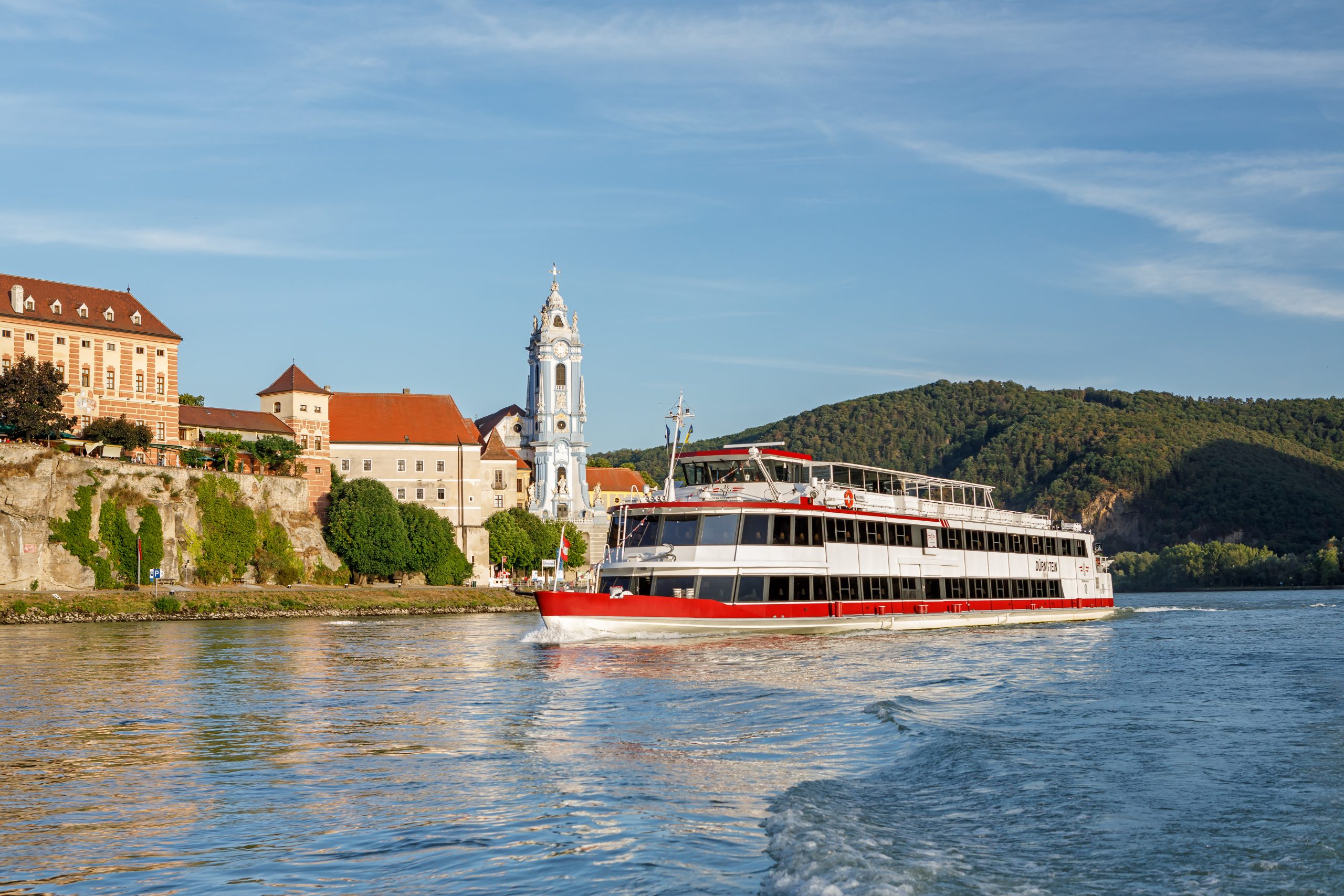 Route map
Route K
The Tour starts in Krems / Stein at the shipping and World Heritage Center from where you have a beautiful view of the Benedictine monastery Göttweig Has. After passing the Mauterner bridge, it goes past Unterloiben and Oberloiben to the first stop Dürnstein . There the well-known is enthroned Ruin Dürnstein above the striking blue church tower. The journey continues along the typical terraced vineyards past Weißenkirchen and from there to the last stop in Pointed with the Ruin rear building .
Route map
Route M
The Tour starts at the Melk ship station where our guests already have the imposing view of what is within their reach Melk Benedictine Abbey expected. The next highlight leaves with the Schönbühel Monastery and Palace don't wait long. Past the sandbanks, which invite you to swim in the summer, you go to the Aggstein ruins, followed by the inconspicuous Willendorf, the site of the "Venus" of the same name. Then you reach the destination of the journey – Spitz with the ruins of the rear building.
landing piers
Shipping & World Heritage Center Krems / Stein
3500 Krems / Stein, World Heritage Site 1
krems@ddsg-blue-danube.at
landing piers
Milking / old arm
3390 Melk, Pionierstrasse / Räcking 1
IMPORTANT QUESTIONS
Here you will find the answers to important questions about our liner trips in the Wachau.
Where can i buy tickets?
Tickets are available at our landing piers in Vienna and in the Wachau. You can also conveniently purchase your tickets via the obtain an online shop and print them out at home as Print @ Hometickets.
personally | in all sales outlets in Vienna or Wachau
in the online shop | https://shop.ddsg-blue-danube.at
by email | info@ddsg-blue-danube.at
by phone | +43 1 588 80
Hygiene concept on the ships?
The safety and health of our guests is important to us. We have therefore developed a special hygiene concept. Information on this can be found under www.ddsg-blue-danube.at/hygienekonzept
In addition to the reduction of our passenger capacities and the provision of mouth and nose protection and disinfectants, the meals are also served in the form of a flying buffet or on the usual buffet basis – depending on the applicable regulation at the time of the journey.
Short-term cancellation necessary?
In addition to the applicable cancellation conditions, we grant a voucher for the amount paid up to 48 hours before the event in the event of cancellation by the customer.
Stay healthy!
Your team at DDSG Blue Danube
Can i take my bike on board?
Transport as part of the Wachau liner shipping possible for an additional charge of € 2.00.
Discounts
children
0–9 years free of charge
10–15 years 50% discount
Schoolchildren, students, military and civil servants (only with ID)
20% discount
Seniors
60plus: 20% discount Sunday – Friday (from 60 years or with a pensioner ID)
groups
10% discount from 20 people
Tour guides free, every 21st person free
Children's groups from 10 people
50% discount, 1 accompanying person free of charge for every 10 students
Are the ships wheelchair accessible?
Wheelchairs must be registered for all journeys. You can find information on wheelchair-accessible ships and moorings under the following link and in the folder "People with special needs".
In the case of boat trips with included bus transfers, transport for wheelchair users is unfortunately not possible.
Smoking on board?
The restaurant area is a smoke-free zone for all boat trips. Smoking is possible on the sun deck.
Table reservations
Table reservations for group bookings and menu orders possible. Otherwise free choice of seats.
Cancellation conditions
Cruises Vienna
free up to 2 weeks prior to departure
20% up to 24 hours before departure
50% from 24 hours before departure
100% no-show
Can I take dogs on board?
Dogs travel with us for free. However, a muzzle and leash are essential! Unfortunately, dogs cannot be transported on boat trips with included bus transfers.