On the way in the
Wachau

with DDSG Blue Danube
The two modern and fully air-conditioned ships MS Dürnstein and MS Wachau depart from Krems and Melk up to 3 times a day in each direction on an impressive and leisurely cruise through the UNESCO World Heritage Site.
Experience the region from a different perspective
Food freshly prepared on board
Experience the seasons on the ship
High season Daily 07.05. – 09.10.2022

* Change to MS Wachau to continue the journey to Melk
* Change to MS Dürnstein to continue the journey to Krems
Limited scheduled services on Saturday, June 18th, 2022
Limited regular service on 18.06. due to the Wachau solstice.
The scheduled trip at 5:30 p.m. from Spitz to Melk is cancelled.
The scheduled service at 3:45 p.m. from Krems to Spitz and at 5:50 p.m. from Dürnstein to Krems will be cancelled.
All tickets "scheduled trips Wachau | there & back" are valid for 1 day each. You can interrupt any journey and continue the tour on the same day at a later departure. Please also buy a free stopover ticket.
Route map
Route K
The Tour starts in Krems / Stein at the shipping and World Heritage Center from where you have a beautiful view of the Benedictine monastery Göttweig Has. After passing the Mauterner bridge, it goes past Unterloiben and Oberloiben to the first stop Dürnstein . There the well-known is enthroned Ruin Dürnstein above the striking blue church tower. The journey continues along the typical terraced vineyards past Weißenkirchen and from there to the last stop in Pointed with the Ruin rear building .
Route map
Route M
The Tour starts at the Melk ship station where our guests already have the imposing view of what is within their reach Melk Benedictine Abbey expected. The next highlight leaves with the Schönbühel Monastery and Palace don't wait long. Past the sandbanks, which invite you to swim in the summer, you go to the Aggstein ruins, followed by the inconspicuous Willendorf, the site of the "Venus" of the same name. Then you reach the destination of the journey – Spitz with the ruins of the rear building.
Combi tickets
Combine your boat trip with an additional offer at sensational prices!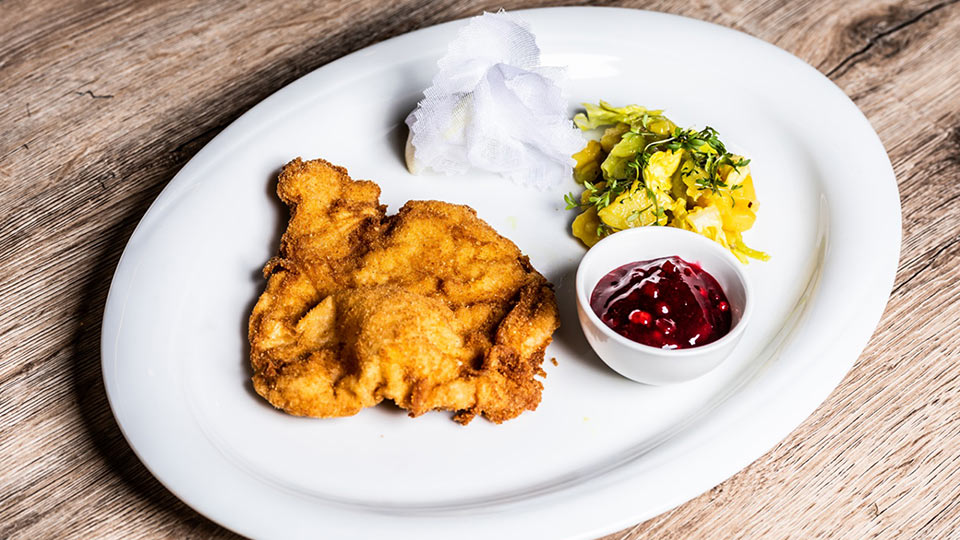 COMBINED SHIP + SCHNITZEL TICKET
Pork schnitzel freshly prepared on board with potato salad.
Pork schnitzel with potato salad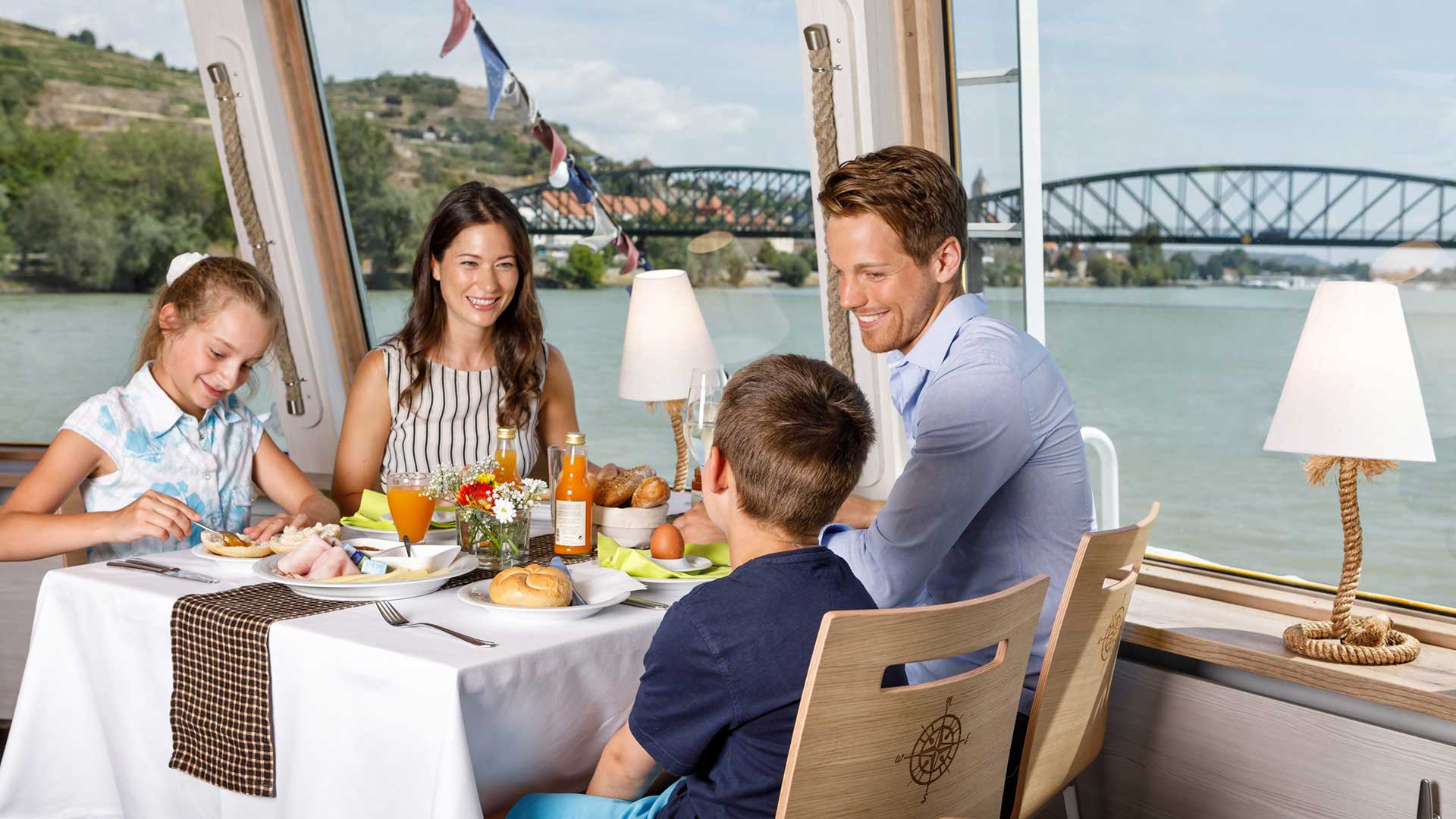 COMBINATION TICKET FAMILY TICKET
The cozy family afternoon on the Danube.
Small Wachau boat trip from Krems or Melk
Sundae with two scoops of ice cream and colorful Smarties for each child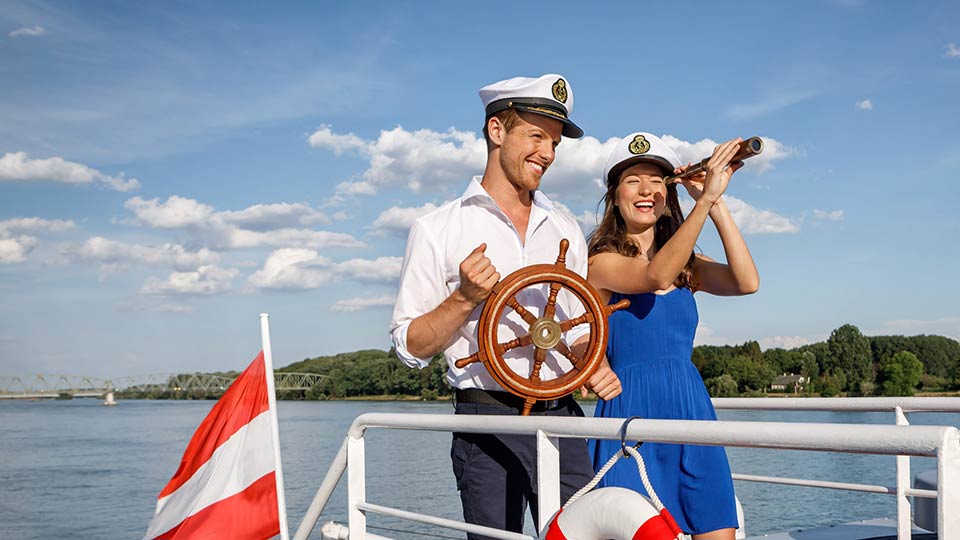 COMBI TICKET BOAT + CAPTAIN MENU
Boat trip and 3-course seasonal menu as well as wine accompaniment.
A glass of Wachau wine (1/8 l)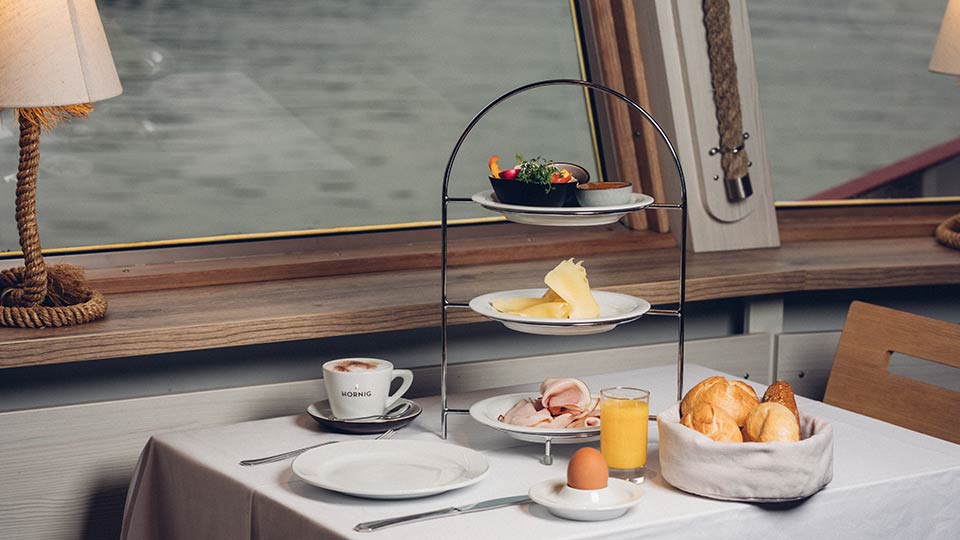 COMBI TICKET BOAT + WACHAU BREAKFAST
Breakfast by top restaurateur Patrick Fürst while the ships explore the Wachau.
Small or large Wachau boat trip
Wachau breakfast incl. hot drink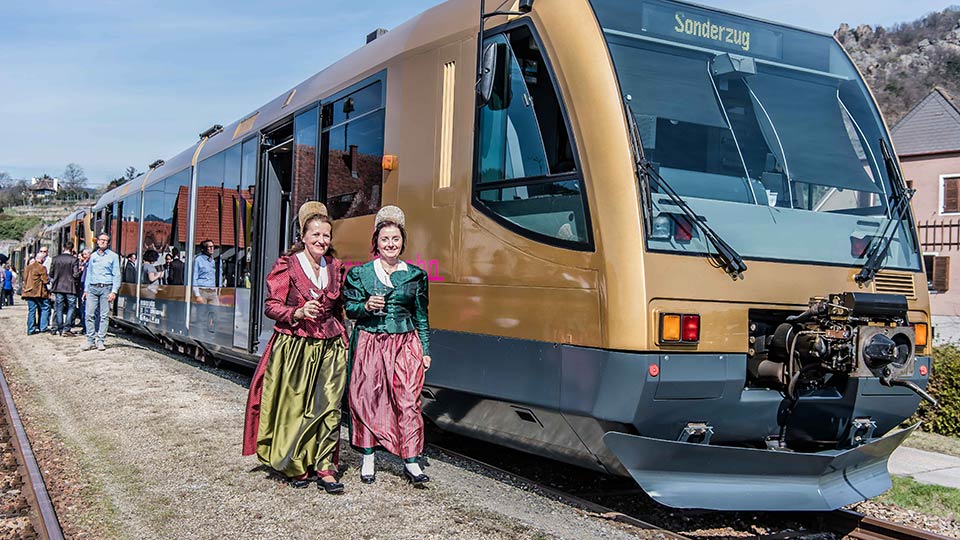 COMBINATION TICKET BOAT + WACHAUBAHN
Combine a boat trip with the NÖVOG Wachaubahn and discover the region. Bus transfer included.
Small or large Wachau boat trip
Ride on the NÖVOG Wachaubahn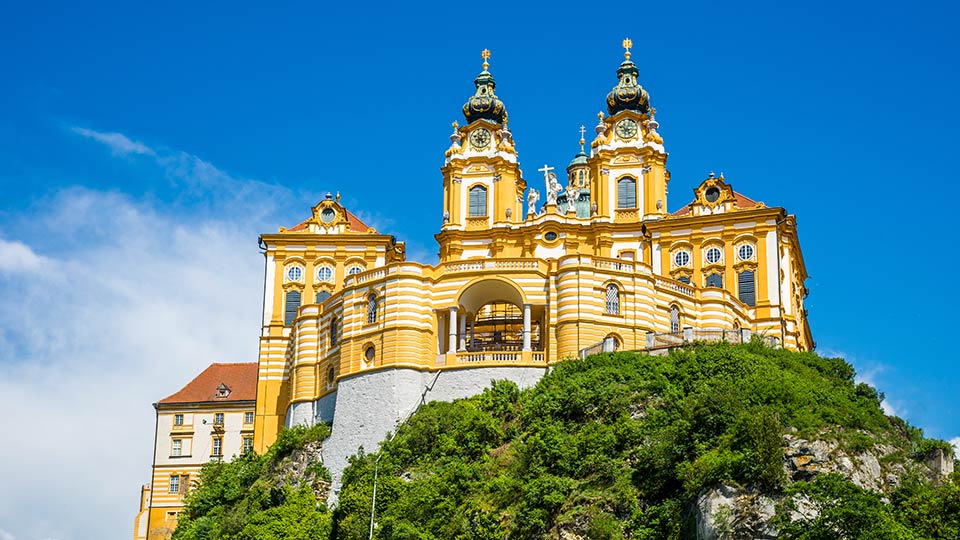 COMBINATION TICKET BOAT + WACHAUBAHN + PIN MELK
A unique boat trip combined with Wachaubahn and Melk Abbey.
Ride on the NÖVOG Wachaubahn
Entrance to the Benedictine monastery in Melk
landing piers
Shipping & World Heritage Center Krems / Stein
3500 Krems / Stein, World Heritage Site 1
krems@ddsg-blue-danube.at
3601 Dürnstein, Donaulände, below the monastery
krems@ddsg-blue-danube.at
landing piers
Ship station at Spitz on the Danube
3620 Spitz, Rollfährestrasse
landing piers
Milking / old arm
3390 Melk, Pionierstrasse / Räcking 1
Experience the Wachau from the water!
Experiencing the Unesco World Heritage Site Wachau from the water is and remains unique.

The MS Wachau and MS Dürnstein represent a visiting card for the entire region and offer many passengers the opportunity to experience the "beautiful blue Danube" from the water side.
Stephanie Oberlechner
captain, DDSG Blue Danube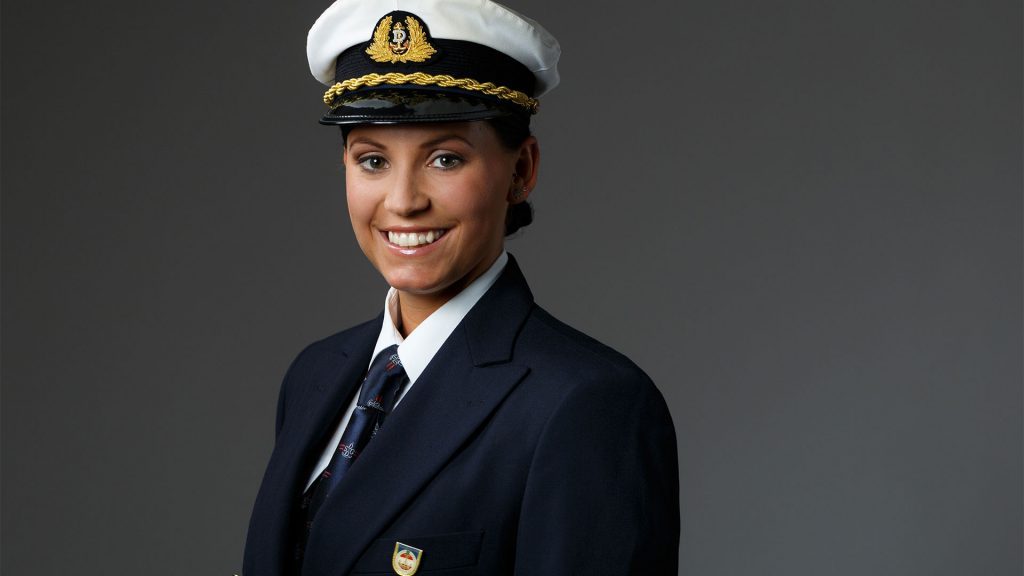 Discover UNESCO World Heritage
The relaxed way to enjoy the countryside
We don't know of a more relaxed way than to discover Vienna on a ship. Come on board and enjoy a break!
IMPORTANT QUESTIONS
Here you will find the answers to important questions about our liner trips in the Wachau.
Where can i buy tickets?
Tickets are available at our landing piers in Vienna and in the Wachau. You can also conveniently purchase your tickets via the obtain an online shop and print them out at home as Print @ Hometickets.
personally | in all sales outlets in Vienna or Wachau
in the online shop | https://shop.ddsg-blue-danube.at
by email | info@ddsg-blue-danube.at
by phone | +43 1 588 80
Hygiene concept on the ships?
The safety and health of our guests is important to us. We have therefore developed a special hygiene concept. Information on this can be found under www.ddsg-blue-danube.at/hygienekonzept
In addition to the reduction of our passenger capacities and the provision of mouth and nose protection and disinfectants, the meals are also served in the form of a flying buffet or on the usual buffet basis – depending on the applicable regulation at the time of the journey.
Stay healthy!
Your DDSG Blue Danube team
Can i take my bike on board?
Transport as part of the Wachau liner shipping possible for an additional charge of € 2.00.
Discounts
children
0–9 years free of charge
10–15 years 50% discount
Schoolchildren, students, military and civil servants (only with ID)
20% discount
Seniors
60plus: 20% discount Sunday – Friday (from 60 years or with a pensioner ID)
groups
10% discount from 20 people
Tour guides free, every 21st person free
Children's groups from 10 people
50% discount, 1 accompanying person free of charge for every 10 students
Are the ships wheelchair accessible?
Wheelchairs must be registered for all journeys. You can find information on wheelchair-accessible ships and moorings under the following link and in the folder "People with special needs".
In the case of boat trips with included bus transfers, transport for wheelchair users is unfortunately not possible.
Smoking on board?
The restaurant area is a smoke-free zone for all boat trips. Smoking is possible on the sun deck.
Table reservations
Table reservations for group bookings and menu orders possible. Otherwise free choice of seats.
Cancellation conditions
Cruises Vienna
free up to 2 weeks prior to departure
20% up to 24 hours before departure
50% from 24 hours before departure
100% no-show
Can I take dogs on board?
Dogs travel with us for free. However, a muzzle and leash are essential! Unfortunately, dogs cannot be transported on boat trips with included bus transfers.